Why do you need a Web App for your business?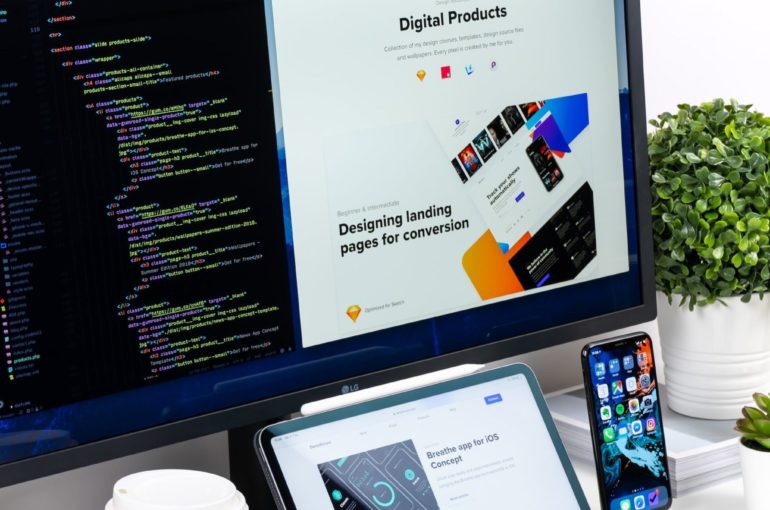 In today's digital age, it is more important than ever to have an online presence and if you are a business owner, you are always looking for ways to improve your bottom line and increase profits. To materialize these business goals, almost every business today, small or large, makes use of a website. A website has become an essential part of any marketing strategy and is necessary for customers to be able to find your company online. But what about a web app? Is that something your business needs?
App based businesses have a lot to offer, even more than a website. In fact, the benefits of a web app for business are so immense that it's hard to know where to start! From better customer service to processing payments, from automation to customization, a web app can offer you more than you can envision. It can help you automate tasks, keep track of customer data, and even sell products or services online. So, what is a web app? A web app or a web application is a custom-made application that runs inside a web browser and offers a much more interactive experience to its users than a website. A web app definitely gives you leverage over your competitors.
Let's take a look at some reasons why you might want to consider developing a web app for your company.
1. Increased Efficiency
One of the significant benefits of having a web app for your business is increased efficiency. A well-designed web app can help you automate tasks and processes, which will make the work easier for you and add to their efficiency. For example, if you have a web app that handles customer data, you won't have to spend time manually inputting data into a spreadsheet. Automation is a boon for any industry and a web app can automate online tasks for businesses with utmost ease.
To illustrate further, let's take the example of WhatsApp web for business which is widely accepted. More than 2 billion people use WhatsApp. There is hardly any smartphone in today's time which doesn't have WhatsApp installed and WhatsApp used this fact aptly. Now, by introducing the web app, businesses got a new dimension to provide faster and better services to their customers which, in turn, build the businesses more efficient. By adding the web app for businesses, WhatsApp opened up the avenues of profit, progress, and efficiency for businesses.
2. Improved Customer Service
Another advantage of having a web app for your business is improved customer service. A web app can help you keep track of customer data and even offer self-service options, such as FAQs or knowledge bases. This can help you conserve time on customer support and improve the overall quality of your customer service. Grievance redressal and query resolution features such as Contact Us, chatbots, and chat with the service provider are the most prominent attributes in the web apps by businesses. To improve customer services, an in-built feedback option in the web app allows customers to give their opinion about the services of the business. A feedback option can be customised either in the form of a star rating or a form containing some questions that the business provider wants to ask its customers in order to improve the services. Such features ensure accountability, transparency, and lay out an easy pathway to reach the business provider.
3. Customized Functionalities
One reason why a web app for business is inevitable is that it possesses highly specialized functionalities that isn't available on websites. Since a web app is designed to cater to the needs of the business, they are embedded with customized features to match the business requirements. Customization depends on the type of communication that the business organization wants to develop with its customers. For example, if you're in the medical field and need an app that can track patient appointments and prescriptions, or if you own a restaurant and need an app that can take orders and manage reservations, then a custom web app is likely the best solution. Many other business models such as eCommerce, online grocery stores, and online ordering apps for small business are also a big hype these days. They are able to reach the core of the cities where they operate because they understand the needs of their customers and display them in their business web apps so that the customers can make the most of their user experience.
3. Increased Sales
Every business' foremost aim is to increase sales. Having an efficient web app makes businesses realize their sales goals with ease. Let's take an example. If you have an eCommerce store, a web app can make it easier for customers to purchase products or services from you. Additionally, a web application can help you upsell and cross-sell products or services to customers. This is a strong use case over other advantages as this characteristic is quantifiable. You can easily improve the sales of the business by showcasing your products and services on your web app. This way, your customers also experience a connection with your products, they can relate well with them and will end up purchasing your products and services. Hence, more sales!
4. Reduced Costs and Time
Another merit of having a web app for your business is reduced costs and time. If we talk about costs, a web app can help you automate tasks and processes, which can save you money on labor costs. Technology can take care of your everyday routine tasks while saving dollars which can be again invested in your business. Additionally, a web app can help you reduce other costs, such as paper and postage costs. This is because with a web app, most of your business operations occur online. So, that hassle of compiling and managing the documents vanishes.
Moreover, the documents are always available online which makes their accessibility easier and saves time. Apart from this, web apps can be designed to automate your business processes which saves you a lot of time. For example, a web app can help a real estate professional in automating the process of scheduling meetings with clients as per his/her availability.
5. Improved Communication
A web app can also help you improve communication within your organization and with your clients. For example, if you have a project management app, you can use it to communicate with team members and keep track of tasks and deadlines. This can help improve the overall efficiency of your organization. Another best example of such an app is HRM (Human Resources Management) apps used by organisations. An HRM app facilitates enhanced communication amongst the team members of an organisation. The members can apply for leaves, connect with their employers, manage their profiles by feeding the app with their personal information, and have all their payroll information in one place. The employers of the organisation, on the other hand, can add projects, meetings, awards, rewards, insurance packages, travel allowances, payslips, etc for the members. Such softwares keep all the members' information in one place and prevent the need for every member to ask one another for every piece of information again and again.
To facilitate communication with the clients, you can effectively make use of a web app. Businesses like real estate, healthcare, legal services, eCommerce, education, etc are delivering excellent services to their clients and all this is because of having all the information of both sides in one single app. For example, real estate agents can do so with RETS (Real Estate Transaction Standard) and MLS (Multiple Listing Services) softwares, and healthcare professionals can do so with EHR/EMR, LIMS, HIS, practice management software, etc.
Conclusion
From the above points, it can be well concluded that an online app for business can expedite its growth multi-folds. If you want to make it easy for the audience to view, access, and purchase your products and services, one way you can do that is by developing a web app. But, before you write off the idea and say "we're too small for that," or "our industry isn't ready for that yet," hear us out. A web app can benefit businesses of all sizes and industries, so there's no reason not to explore the possibility further.
You must also be wondering who can build a web app for your business. You're in luck because we have the answer for you. The answer is Appfoster. We can provide the required fillip to your business so that you can keep pace with the competition. We can develop a brand new custom app right from scratch for you and if you already have an app for your flourishing business, we can maintain and upgrade it too.
Bonus: If you are unclear about the difference between a website and a web app, then check out our previous blog here.