Why do Apps need to be updated: Important for Businesses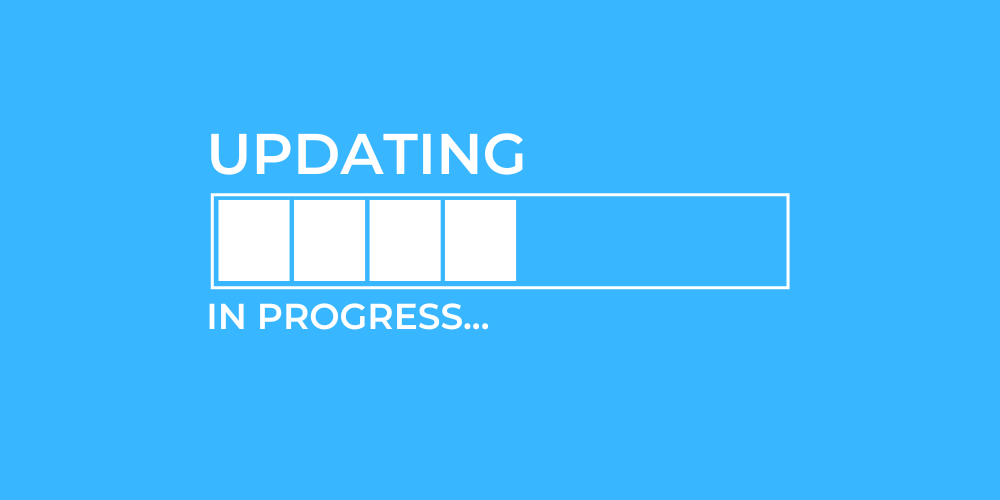 As app usage has increased, so has the need to update apps on a regular basis. With the constantly changing landscape of technology, it is essential to keep your business up-to-date with the latest trends. Not only will this increase efficiency and productivity within your company, but it will also give you a competitive edge against other businesses in your industry.
Upgrading your business apps is always important. App developers realize how important it is for businesses to keep their apps updated and hence they are constantly releasing new versions of the apps to improve functionality, address bugs, improve customer experience, and add new features. 
The trend of updating apps is evident from the fact that every year 981 of the top 1000 iOS apps are updated on the Apple App Store. That means 98% of the top 1000 iOS apps get updated at least once per year. Why do apps need to be updated so often? We have the answer below.
New Features
As businesses evolve, their work processes get modified over time and they add new features to their apps to highlight these processes to their customers so that they can take advantage of them. This becomes one of the most common reasons to upgrade an app. Moreover, businesses create new products every week or every month and this is a major update that they want their users or customers to know about. According to Nasdaq, it is estimated that by the year 2040, 95% of purchases will be through eCommerce. Thus, maintenance of eCommerce web and mobile apps
Newer versions of an app often include additional functionality that can make the app more useful or enjoyable to use. For example, a new version of a music app might include support for streaming audio, while a new version of a productivity app might add new tools for organizing tasks. The requirements of the users change and hence adding new features gives them what they expect from the app.
Bug Fixes
Businesses also need to upgrade their apps so that the users can take the advantage of bug fixes. Developers release new versions of the apps that address issues that have been identified in previous versions. For example, a new version of an app might fix a bug that caused the app to crash or that caused data loss.
Businesses also upgrade an app in order to keep their app up-to-date with the latest security updates. The newly released versions include security updates to address vulnerabilities that have been discovered. By upgrading to the latest version of an app, app users get a smooth working experience and they can help protect their devices from security threats.
Compatibility Issues
Compatibility issues can arise when apps are not upgraded. For example, an app may not work correctly on a new operating system or it may not be compatible with updated versions of other software. As operating systems and other software are updated, older versions of apps may no longer work correctly. In some cases, an app may even stop working altogether if it is not upgraded to the latest version. For example, a website may have been redesigned and the old app version may no longer work correctly on the new website layout. By upgrading to the latest version of an app, app users can help ensure that they are able to access all the latest features and content on their favorite websites.
Apart from the operating system and software, apps can also become incompatible with new device models. By testing of the apps, it can be ensured that the apps are fully functional with the updated software, operating systems, and different design models. Moreover, the 2017 Global Online Consumer Report by KPMG reveals that 55% of people will search online for reviews and recommendations before making a purchase, with 47% visiting the company website. In such a scenario, it becomes crucial for any business to resolve all the compatibility issues from their apps.
Security Concerns
Updating an app can also help to address security vulnerabilities. As businesses add a multitude of features to their apps such as taking users' personal information, tracking their preferences, and payment gateways involving the users' financial details, keeping the app safe from any potential vulnerabilities is a primary concern. Here, app developers play a vital role. As new security threats are discovered, developers may release updates that address these issues. These updates can help to protect devices from being compromised by malware or other security threats.
Additionally, updating an app is also essential for a business because without updating, the app users may be missing out on important security updates that have been released since the app was last updated. These updates can help to protect devices from being compromised by attacks that could result in data loss or theft, or even worse.
Customer Experience
Updating your apps is important for many reasons. First, it shows that you are committed to keeping your app up-to-date with the latest features and security standards. Second, upgrading your app can help you take advantage of new opportunities to engage with your users or improve your operations. Finally, upgrading your app demonstrates to investors and other stakeholders that you are invested in the long-term success of your business.
Reports suggest that 30% of people would rather return to a website they've purchased from in the past, all because of ease of navigation and good customer experience. In addition to this, other reports suggest that the reasons people decide to buy include competitive pricing (36%), preferred website (30%), best delivery options and price (17%), stock availability (14%). So, are you providing a good experience to your customers?
Conclusion
Businesses always aim at keeping their scale high for their customers. Having an updated app leaves a better impression on the minds of the customers who use the app because user experience is one of the key factors in the success of an app. If you are ready to upgrade your apps but not sure where to start, Appfoster can help. We offer top-tier app upgrade services that will help take your business apps to the next level. Contact us today to learn more about how we can help you get the most out of your investment in enterprise applications.