Proptech Real Estate – How it's changing the industry?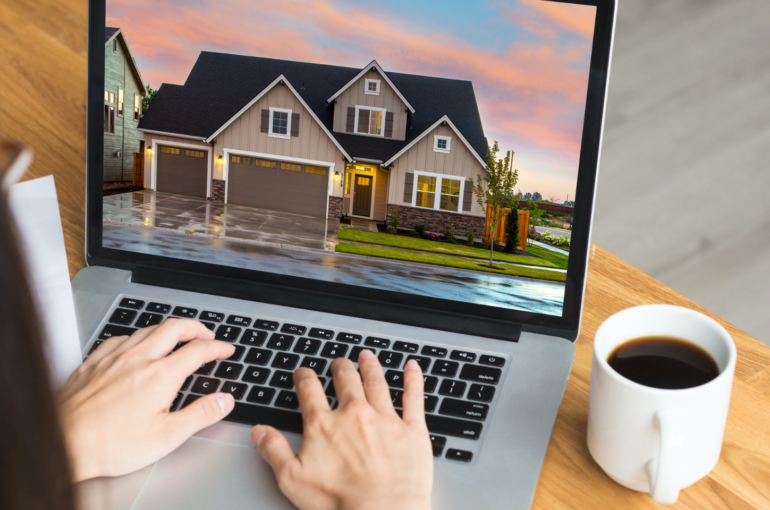 Are you a realtor or a Real Estate broker? If so, then you need to be paying attention to proptech – the combination of property and technology. As a realtor, you're always looking for ways to stay ahead of the curve and competition. And proptech is one such revolutionary trend that can scale your Real Estate business tremendously. In the ever-changing world of technology, proptech is radically changing how the Real Estate industry operates.
Now, there are a number of ways in which proptech is changing the Real Estate industry, and it's essential to be aware of how it might impact your business. From online listing platforms to mobile apps that help you find your dream home, there are now numerous ways to make buying or selling property easier than ever before.
So what does proptech Real Estate mean for agents and brokers? And how can it help them boost their business? Keep reading to find out!
1. Increased transparency and efficiency through online listings and transaction management systems.
Proptech allows Real Estate agents to list properties online, manage all aspects of the transaction, and close the sale more quickly and efficiently than ever before. This increased transparency and efficiency help both buyers and sellers feel more confident in the process and can save both time and money.
Before, Real Estate agents would have to meet with potential purchasers in person, show them houses, and then hope they would make an offer. The agents can incorporate proptech to develop for themselves Multiple Listing Service (MLS) software, Real Estate management software, Real Estate Transaction Software (RETS), Internet Data Exchange (IDX) integrated packages and websites, accounting software, etc. In addition, proptech provides Real Estate agents with transaction management systems that make it easy to track every aspect of a sale, from listing the property to negotiating the price to closing the deal. Proptech allows agents to list their properties online and receive bids from interested buyers without ever having to leave their office. This not only saves time; it also allows agents to deal with a greater number of potential purchasers, increasing the chances that they will find a buyer for their property.
Buyers also benefit from proptech because they can now see all of the available listings in one place, without having to drive around or meet with different agents. In the past, potential purchasers would have to drive around looking for "For Sale" signs or consult the newspaper classifieds. Now, they can simply go online and use one of the many proptech-powered search engines to find properties that match their criteria. This not only saves time; it also allows buyers to see a greater number of properties, increasing the chances that they will find the perfect home. They can also get a better idea of what they're looking for before they ever step foot on a property.
2. Greater access to data and analytics for better decision-making
One of the most substantial benefits of proptech is the access to data and analytics that it provides. This data can help agents and brokers make better decisions about pricing, marketing, and even investment. With so much data at their fingertips, agents can now make more informed decisions about where to focus their efforts and how to get the best return on investment.
This data-driven approach is something that is relatively new to the Real Estate industry, but it's quickly becoming the norm. If you're a realtor and not already using data and analytics to inform your decisions, you need to start doing so. Otherwise, you'll be at a disadvantage compared to your competition.
In addition to data and analytics, proptech also provides agents with access to new marketing tools and technologies. These tools can help them reach a wider audience of potential buyers and sellers, and they can make it easier to close deals. Some of the most popular marketing tools include social media platforms, search engine optimization (SEO), pay-per-click advertising, email marketing, and display advertising. These tools are imperative to market any business and Real Estate is no exception. Hence, every realtor must implement these tools in their business to attract potential leads and sales.
3. The use of drones, virtual reality, and other innovative technologies for property assessment
Innovative technologies are revolutionizing the Real Estate industry at a fast pace. By providing a more immersive experience, these technologies are making it easier for buyers to visualize themselves in a property. This can be especially helpful for out-of-town buyers or those who are considering a fixer-upper.
Drones provide us with a first-person view and integrating them with aerial photography, virtual reality (VR), and artificial intelligence (AI) can represent a holistic 360-degree view of the property. In addition to these, now with metaverse being the hot topic around, a real-time experience of the area of the property and the neighborhood can be explored with utmost ease.
4. The rise of "sharing economy" models disrupting traditional Real Estate business models
The sharing economy has been a disruptor in a number of industries including Real Estate, in every way. A number of companies have emerged in recent years that are shaking up the traditional Real Estate business model.
One of the most well-known examples is Airbnb. This company allows people to rent out their homes or apartments online to travelers from all over the world. This has created a whole new category of short-term rental property, and it's made it easier for people to travel without having to stay in a hotel.
Another company that is disrupting the traditional Real Estate business model is WeWork. This company provides shared office space for startups and small businesses on the web. This model has become increasingly popular in recent years, as it provides a more cost-effective and flexible alternative to traditional office space.
Conclusion
These are just a few of the companies that are changing the Real Estate landscape. The bottom line is that proptech is changing the perception of the Real Estate industry – and those who embrace it will be those who definitely get leverage over others.
Proptech is quickly impacting every nuance of the Real Estate industry, from how properties are marketed and sold to how they are assessed and managed. From listings and transactions to marketing and assessment, the applications of proptech are immense. So, are you ready to join the future of Real Estate? If so, Appfoster's team can help you navigate this rapidly-changing landscape and implement proptech solutions that will make your business more efficient, transparent, and successful.